As we are all now officially keen Aquabeaders we have been sent a rather cute Minions character set which enables us to create little figures from Despicable Me.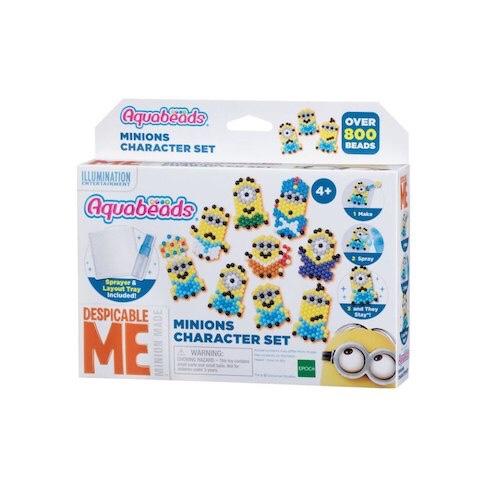 Izebella is probably currently the one who loves Aquabeads the most and being only five doesn't stop her from being able to do them.


This little set actually contains a massive 800 beads or more in lots of colours to create the minions. None of the figures are particularly complicated or big in this set and therefore Izebella is able to do them pretty quickly.


This set also comes with a small water spray bottle for setting the beads and a small layout tray. We already have the larger trays from other Aquabeads sets.
Aquabeads come in lots of sets and themes and you can buy them from almost anywhere that sells toys. They make a great activity when the weather is bad.