Well we are in our second week of school summer holidays and in true British style, it's been raining non stop. This means all those plans for parks, outdoor activities and even nice walks have been halted by our lovely British weather. Therefore we have to find alternatives which isn't easy. This usually means movies or board games, if not phones and tablets.
A good way to relieve some boredom, If only for a few minutes, could be to find some fun and interesting online games to play. Be it via an app or a website. This can relieve some of that boredom for kids especially so when parents are perhaps busy with house chores or other things.
If you've ever played "free" online games via apps, you've probably come across the annoying problem of constant irrelevant ads that pop up frequently and disrupt your game play. The only way to get rid of these ads is by paying to make them disappear (I guess these game makers have to make money sone how right?)
Well as it happens, I recently came across a website with a large selection of online games. These games are not only free to play, but are also totally ad free, meaning no game breaks or disruptions. The website is Mortgage Calculator. And yes this is a mortgage site which mainly focuses on finance and money etc, but they also have dozens of games to be played for free.
Now I've had a go at a few of them, (too many to play them all), some of them I liked, some not so good, but there's a good selection and many categories – for instance – grocery store games, simulation, cryptocurrency, environmental games, all sorts of things that could involve money of some sort, be it buying and selling, running a business or maths. The above screenshot is a game called Farm town. If you play game apps on a phone, you may be familiar with other similar farm games. You start of with a small piece of land and small amount of money and have to buy, plant, sell crops to earn more money, you then build up your farm with more land, crops, buildings, animals etc. Its a game that takes time and not usually something to be played in just one day.
If farming isn't your gaming thing then maybe you'd like to build up your own large grocery store in Idle hypermarket empire. With this game you start with one level of what could be a huge hypermarket, building up levels and earning money as you go.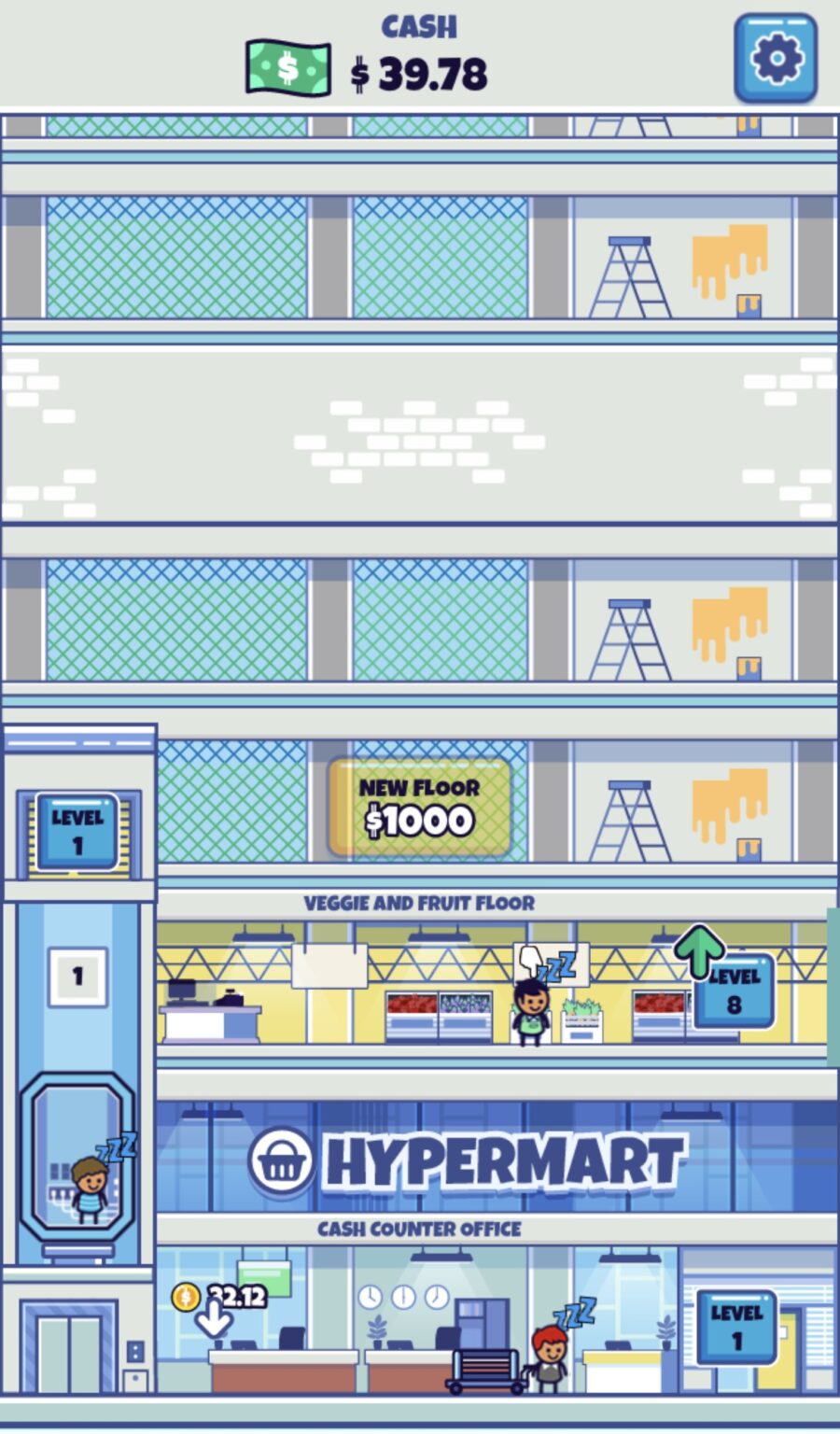 If you want to play a fun, quick and easy game, then I really recommend Banana running. Kids and adults will love this one. A cheeky yellow banana person is running in lanes, along these lanes are coins to collect but also obstacles such as trees and vehicles to avoid or jump over. You get many lives and lives are lost by crashing into something. It has many similarities to some well known kids games.
So if you or your kids are feeling a bit bored and need something to pass a bit of time, then please have a browse of these games. If you find one you really like then please pop a comment below and let everyone know about it.