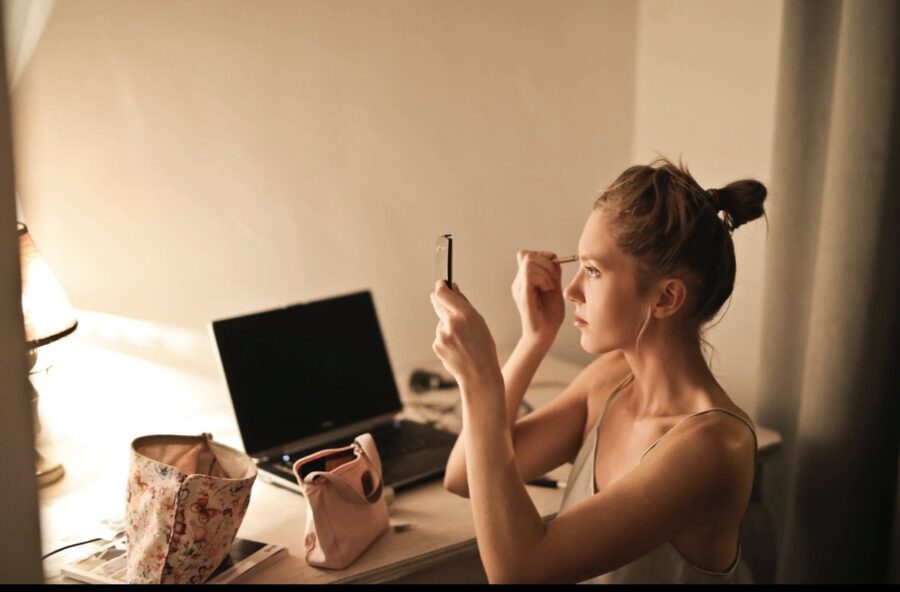 Makeup has become such an important part of our lives. It allows us to express ourselves, boosts our confidence, and can even help us look younger. But with so many products and techniques out there, it can be overwhelming for a beginner to know where to start. What are the essential things every makeup beginner needs to know? Let's take a look.
1. Skin Prep: Preparing Your Skin for Makeup
Getting the perfect makeup look starts with preparing the skin. Prepping your skin is essential when it comes to makeup, as it helps create a smooth canvas that allows you to apply your makeup properly and evenly.
To begin prepping your skin:
● Wash and exfoliate your face with a gentle cleanser.
● Moisturise with an appropriate moisturiser for your skin type.
● Prime the face. Priming helps to create an even base and also extends the wear of the foundation and other products you use.
2. Colour Theory: Understanding the Basics
To get started with colour theory, brush up on the basics such as warm vs cool tones and complementary colours. Warm tones tend to lean towards orange while cool tones lean more towards blue or green.
Complementary colours are those that are directly opposite each other on the colour wheel – such as red and green or yellow and purple – that go well together when used in the right quantities.
3. Makeup Application Strategies
As mentioned earlier, when applying makeup, you'll want to start by using a gentle cleanser to remove any dirt and oil from your face. Follow that up with a moisturiser to keep your skin hydrated.
Next, you'll want to apply your foundation. Start with a primer and then move on to foundation. Make sure to blend it in well with a brush or sponge for a natural look.
After foundation, you can move on to concealer to cover any blemishes or dark circles. Then, you can apply blush to add some colour to your cheeks.
Finally, you can finish your look with eyeshadow, eyeliner, and mascara. Make sure to blend the eyeshadow with a brush and use eyeliner to create contour around your eyes. Finish off with a few coats of mascara.
Once you have applied your makeup, make sure to set it with a setting powder or spray. This will help your makeup last longer and keep it from smudging or fading.
4. Makeup Brushes: Types and Uses
There are several types of brushes that you can use for different purposes such as applying foundation or blending eyeshadow.
For instance, if you want to apply foundation evenly across your face then a flat foundation brush is ideal as it allows you to apply the product quickly and evenly with minimal effort.
Similarly, if you need help creating a smokey eye look then an angled eyeshadow brush would be perfect for this purpose as it helps blend the colours together seamlessly while giving definition and shape to your eyes.
5. Makeup Storage and Maintenance
When it comes to makeup storage and maintenance, there are some key things you need to know. First of all, you'll want to make sure that your makeup is stored properly in a cool and dry place and don't forget to clean your brushes regularly! This should be done at least once a week with warm water and shampoo or an antibacterial brush cleaner.
With these five essential things in mind, makeup beginners can confidently move forward creating amazing looks.