We took a much needed long weekend break to Presthaven sands over weekend.
I have been to Presthaven a few times. The most memorable one being when I was 15 years old. A lot has changed at Presthaven sands since then and it seems to have had a very recent overhaul and redo as everything was extremely clean and updated. The one thing I vaguely remember from my teenage holiday which has not changed much is the sand dunes and the long path leading to the beach.
I don't drive so rely on trains to get us to places. Prestatyn is the closest station to Presthaven and a taxi from the station takes about 10 minutes and cost just £7.00 each way.
I had booked the weekend break a few months ago, I paid just over £250 and was extremely lucky to get a nice last minute upgrade to one of their new model prestige caravans. These are the more expensive caravans to stay in but come with added extras like a dishwasher, large television, blu tooth surround speakers, full size fridge freezer, en suite toilet room in main bedroom and our beds made up on arrival. Our caravan was just lovely, I can't be 100% sure but it looked completely brand new to me. Sparkling kitchen area, absolutely spotless and even wrappers on the toilet seats!
Prestige also allows a 2pm check in instead of the usual 4pm. This meant we got our keys before the queues arrived.
Presthaven sands is huge. Finding our caravan was a bit tricky even with clear instructions from reception. We found the location but were unable to find our number. We located one of the lovely cleaning ladies who kindly escorted us to the correct one. Navigating the park is easy as everything is next to each other. The arcade just past reception with 2 entertainment rooms (live lounge and carousel bar) connected to the arcade. The sports hall/activity zone and pool is literally opposite withe park areas in between. Behind the reception area is the mini mart shop with the outdoor activity area at the side. Access to the beach is via a path near the shop.


There is so much to do at Presthaven sands. Some of which is included in the initial booking price and some activities require activity passes which are best pre booked or booked on the day of arrival because the activities seem to get full very fast.
The inclusive activities include the play parks, an indoor fun soft play type area and the pool area.


Our break away was made all the more perfect by the glorious hot sunny weather, this allowed us to take many nice strolls around the park as well as the children being able to go on the play parks and kick a ball about outside the caravan. The hot weather also kept our time in the arcade to a minimum. The arcade is great, lots of machines and a few £1 a go ride on's for the little ones but if not careful we can spend way too much in them so arcade time was limited to evenings, prior to going in the clubs.
The swimming pool facilities at Presthaven were particularly impressive. We counted a total of 4 pools. Two indoor, one of which has a big flume water slide. An outdoor heated pool with smaller slides which is literally hidden from view, it can only be accessed via the main pool. And the final one being the lazy river. This is a fast moving winding pool which pushes you round and there's a small pool area in the middle too. Obviously taking photographs in the pool is forbidden or limited and I wouldn't want to risk wetting my phone anyway. So here are a few pics of the pool area that I managed to find on the Haven websites.


My children absolutely loved the pools. Again the sunny weather made it all the more better, allowing us to make full use of both indoor and outdoor pool areas. The main outdoor pool even has sun loungers and tables incase you fancy a sun bathe instead and there is also a sauna indoors too. I did not use this as it is only for adults and I could not really leave my kids alone in a pool area.
I am always slightly apprehensive when deciding whether to fork out extra cash for extra paid park activities as I have no idea whether my children will enjoy them and find them fun. I was given many activity passes as part of my upgrade and I was very grateful to be given the opportunity to try out most of the activities. I did not partake in any of them myself but left it to my children to take part in them all weekend. It was non stop from 8.30 am onwards both Saturday and Sunday.
The activities vary in price. Activity passes can be purchased in bundles or separate but each activity requires a different amount of passes. The activities include many sports and also new "Nature Rockz".
The Nature rockz activities are all about outdoor exploration and seem similar to activities that are completed at cub scouts or brownies. The nature rockz activities which we took part in included – shelter building, firelighting and bug hunting.
There are probably too many other activities to mention but some we took part in included – fencing, archery, roller skating, rock climbing, kayaking, turbo jets, pool parties, & aerial adventure. The latter being a huge zip wire obstacle course which both Ryan and Jordanna did several times. I wouldn't of minded a go of it misled but unfortunately Izebella is just too young. Have a look at our adventures video to see my children taking part.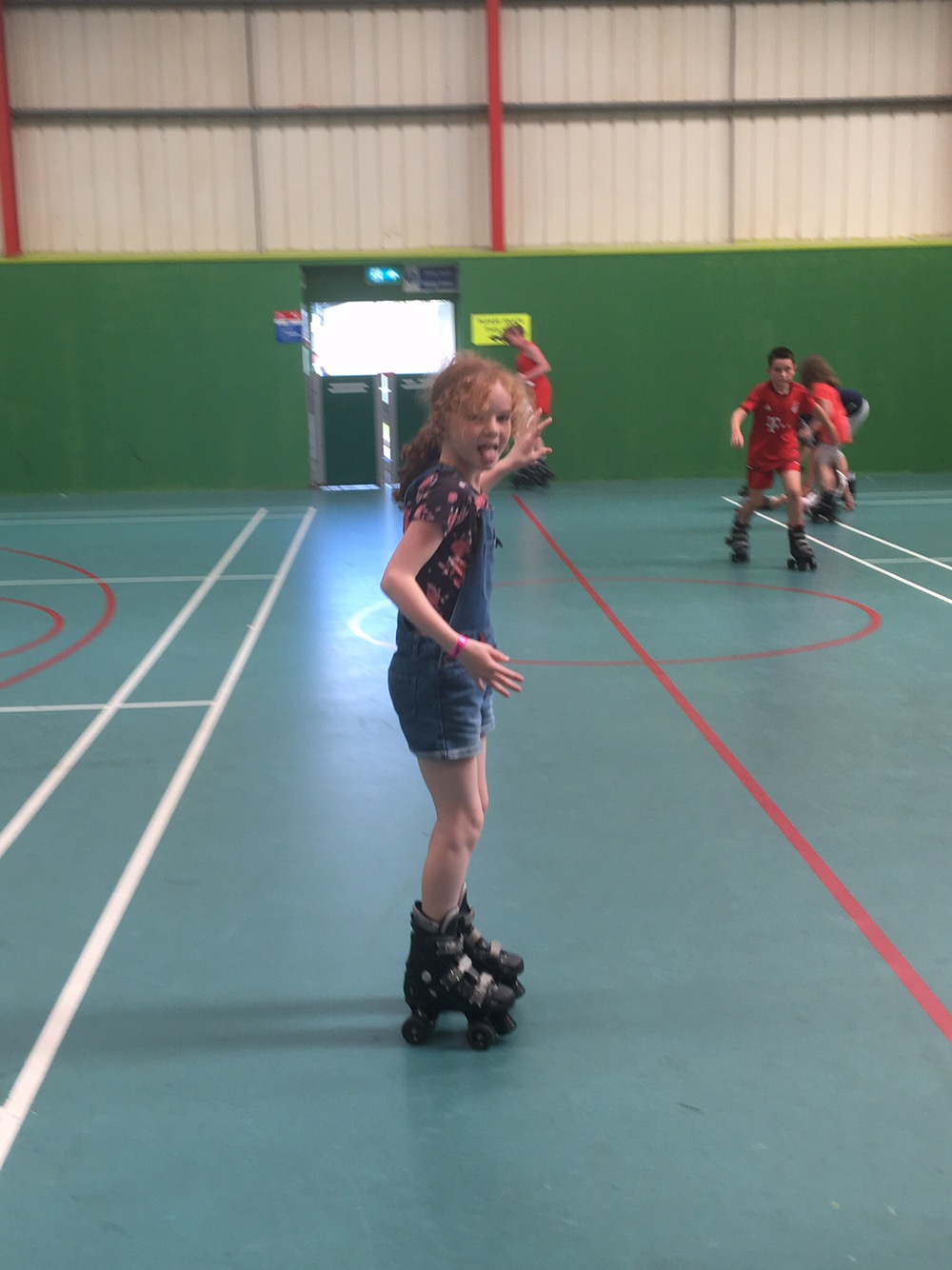 The majority of the activities on offer are for older children (mainly 8+). They do have a few sports activities for younger children of Izebellas age too and she was able to do both mini archery and mini fencing with foam swords. Some of the water activities also start from 4 years like turbo paddlers but Izebella is not yet confident enough in the water on her own (without me by her side) but maybe next holiday she will be. Nature rockz are also more for slightly older children but Izebella was able to go on the bug hunt walk with myself and join in with the shelter building at the end. When the older two were busy doing something we went on the parks of the soft play instead.


Presthaven sands does not offer any sort of food board basis. It would be great if it did, the Mini mart shop is not too expensive. We stocked up on bread and sandwich items mainly. They also sell microwave burgers and a few frozen/fresh food bits. They have a hot shelf too and the bacon barms are lovely for breakfast and only cost £1.40 each (they have sausage barms and sausage rolls too). There is a Burger King, papa John pizza and a chip shop all on site so plenty to choose from if hungry. We did not buy from the pizza place but got a meal for all 4 of us for £15 from Burger King and chips with gravy for supper one night.
There main restaurant is Mash & Barrel. We are there on the Sunday as we had a complimentary voucher. The food there was great, although perhaps slightly on the expensive side for larger families. I certainly could not afford to eat there more than one night.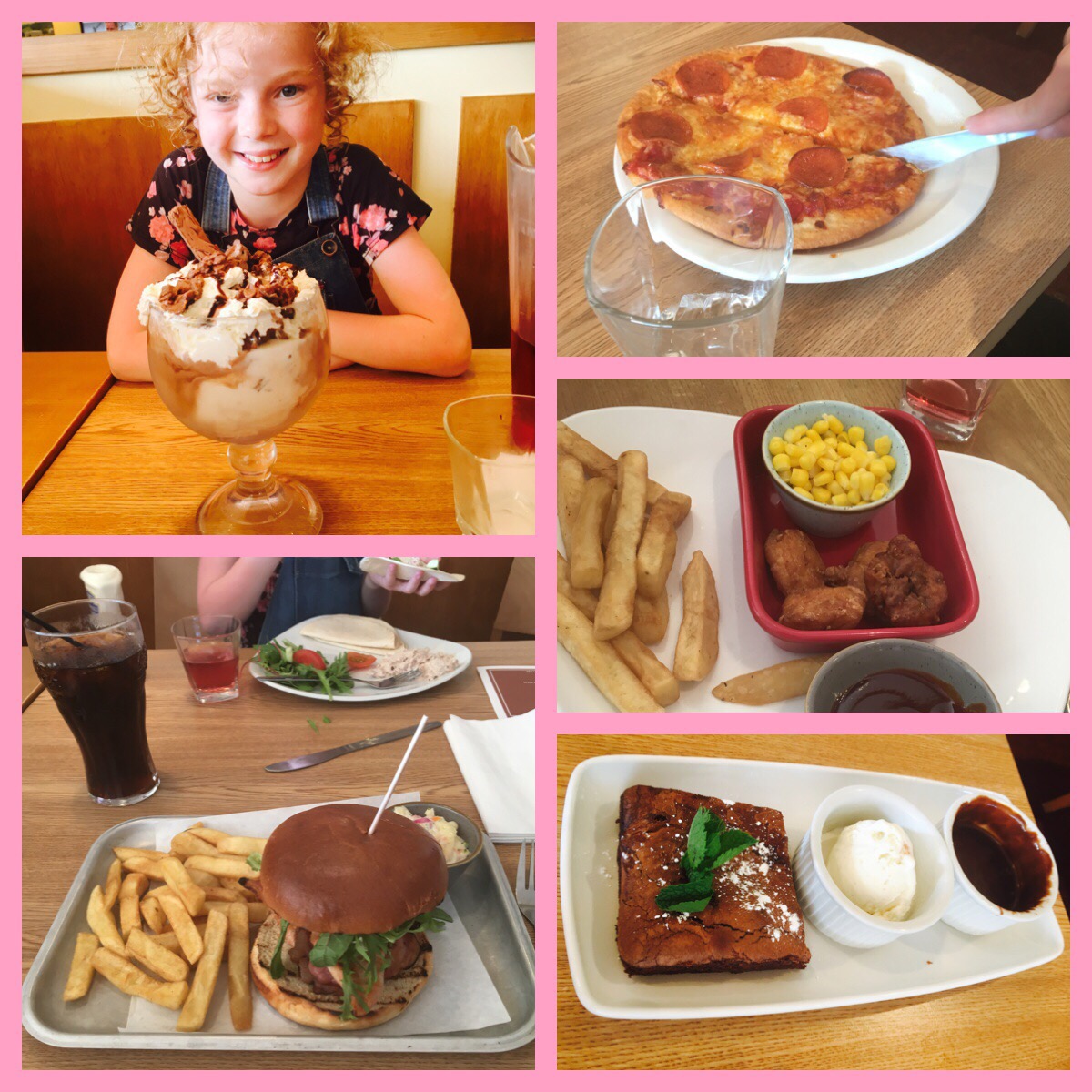 I had the double chicken fillet burger (minus the cheese) it was delicious and really filling. Me and the girls still managed a big sharing desert too.
As for night times! We had a choice of two clubs to go in, both with constant entertainment on. Party dances and fun shows for children, followed by singers and then more dancing.

Lots if opportunities to meet the Haven characters including the loveable Anxious the elephant and Bradley bear.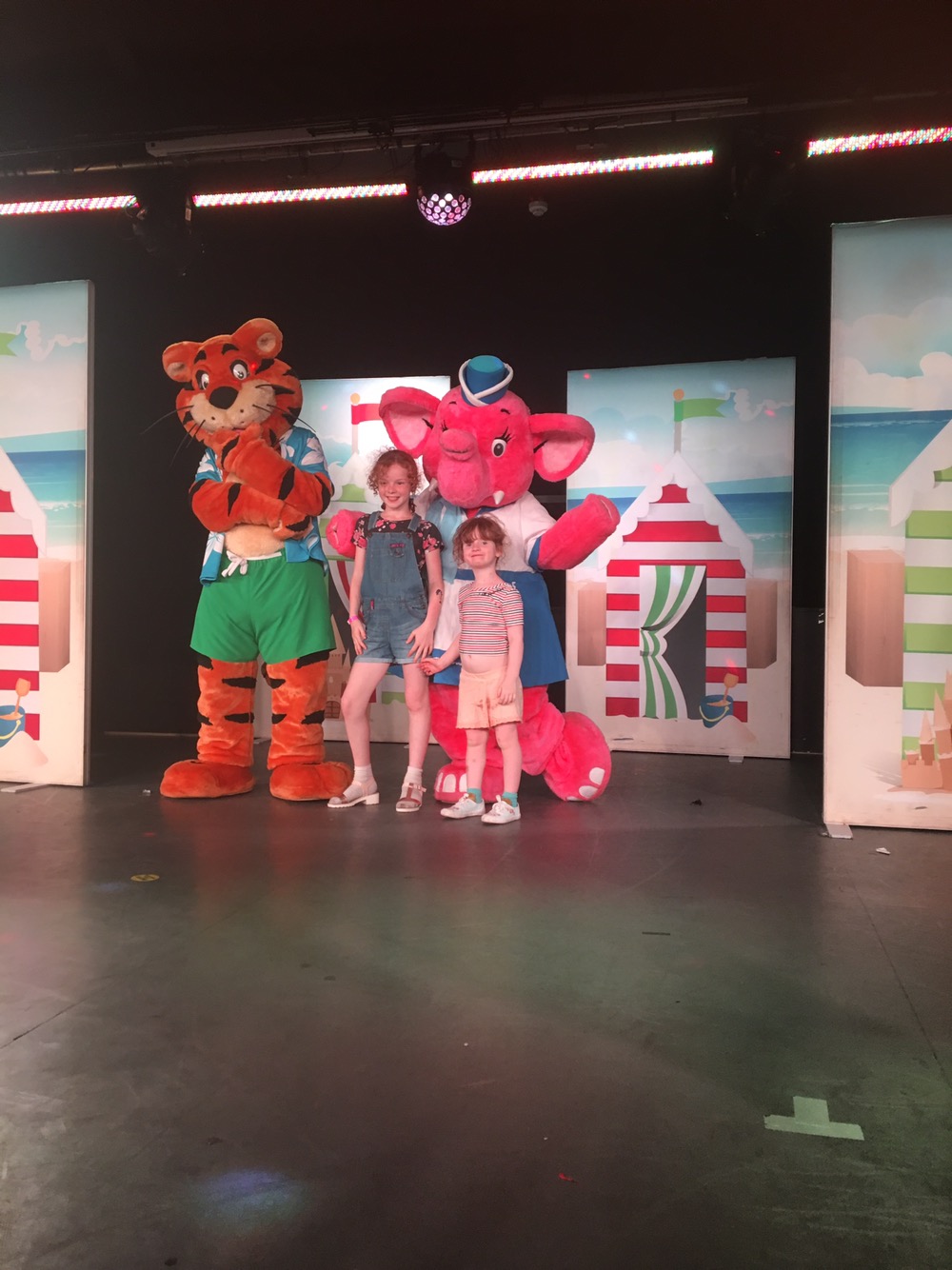 The clubs were also open at various times during the day for photo meet and greet character sessions along with other free games and activities. For those who love bingo, it's on most nights in one of the clubs and those who hate it can just sit in the other bar.
I don't drink alcohol when away with just my children so I can't comment on prices. A large jug of juice for kids cost £1.50. Popcorn and crisp snacks can be purchased too at pretty reasonable prices and of course plenty of those flashing toys to buy from the club toy shop.


The music is always loud especially if sat close to the stage. The clubs fill up really quickly and I imagine it will be difficult to get a seat during busy school holiday times so it's best to try and arrive as early as possible.


Yes those old party dances we boogied away too at Haven when kids are stlll going strong!
The beach is a short walk up a sandy path, over the sand dunes, surrounded by greenery and nature. There is a protected area sealed off on the beach path containing a protected species of toad. We got told about this area on the bug hunt. The beach is okay, very clean but there are warning signs for sinking sand and a big puddle when we went so it's a case of finding a safe dry area.


Haven grounds are also good to walk around in the sun. Always clean and with a few palm trees scattered around and flowers it almost felt like we were abroad.


I need to give a mention to Ant and Dec too. Izebella absolutely loved these guys and especially so Dec in particular! No I'm not talking about the guys on celebrity jungle but I am on about animals of some sort!


Yeah Ant and Dec are two donkeys and for just £3.00 will take youngsters on a short ride around. As you can see Dec made Izebella one happy little girl.
And finally how could we forget the big deck chair! It has to be the main park feature as you just cannot miss it and everyone just has to sit inside it.


The staff, entertainers, cleaners and managers all seem to work incredibly hard to keep the thousands of guests entertained. They are lovely and chatty and always really approachable. I found the activity leaders especially friendly and seemed to go that extra mile to keep my kids safe and happy.
We had an absolute ball, possibly the best weekend in a long time. Real family moments and memories spent at Presthaven sands. This place has to be the best holiday park in the U.K. we have visited so far (and we have been to a fair few) it was absolutely amazing from the accommodation to activities and entertainment, all helped by the nice weather and amazing staff. We did not want to come home. A long weekend just was not long enough and we cannot wait to go back again one day soon.
Thank you Presthaven sands!