Snapfish is the home to personalised photo gifts and I have been a customer of theirs for many years. They sell all sorts of photo gifts including cups, cushions, phone cases, place mats, keyrings and so much more. They also do a photo print service and photographs can be uploaded via a mobile phone.
As it's Father's Day next month. I have been asked to come up with some personalised gift ideas from Snapfish.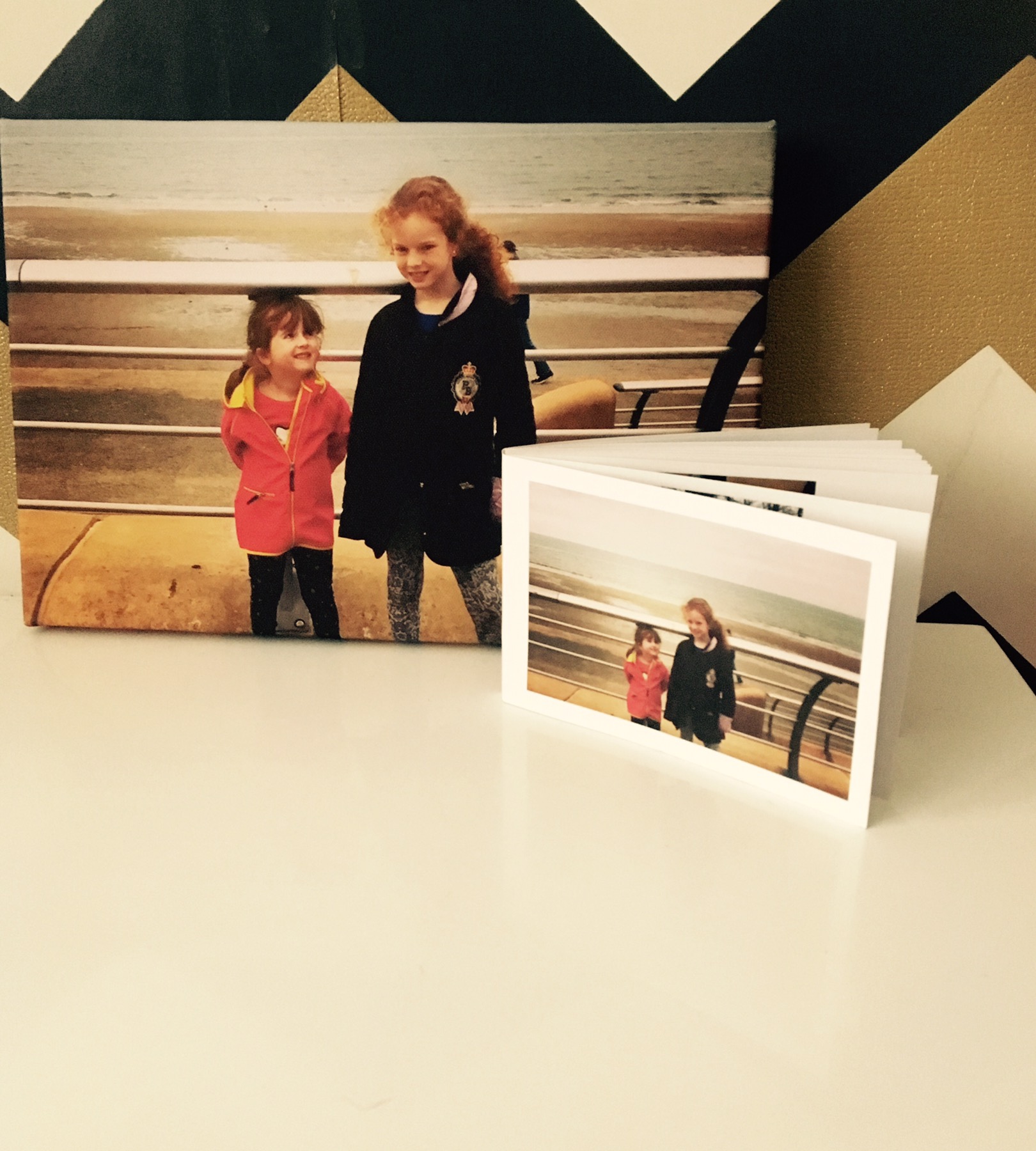 I love my wall art and I'm sure most Dads would also love a nice canvas of their children to hang up, especially so the Father's who don't live with their children, so this was the first thing I chose to create.
This photo was taken at Blackpool beach a few weeks back. I'm unsure where Ryan was but I think it's a really good picture of the girls together.


Snapfish have many different types and sizes of wall art such as canvases and posters.
This one is a slim canvas and measures 12×8″. It was really easy to make, I just uploaded the photograph, did a bit of cropping and the canvas arrived within a few days. It is quite small, there are bigger sizes. It can be hung on a wall (hangers not included) or stood up on a unit.
I think most Dads would love a gift like this for Father's Day.
And if Dad likes having a lot of memories in one place, and he's the sort of person who takes photos of the kids but never prints them off then photobooks also make really good gifts.
The smallest photobook starts at just £6.99 for a 6×4″ size. This one has 20 pages which can hold more than one photograph per page. For 8 more additional pages it's just an extra £1.99.


Many of the photobooks allow for text and greetings, making them even more personalised. These photobooks mean all Dads favourites pictures are kept in one special place rather than having multiple photo prints which usually end up in a cupboard somewhere.
Again the photobook creation process is fairly straightforward. It can take a while for multiple photographs to upload depending on the size of the book chosen. Options include colours, texts and fonts plus deciding on the layout of photographs on each page. If like me you can't be bothered adjusting page layouts then snapfish will do it for you and arrange the photographs on each page and if it does not look right then you can manually change it.


Visit the Snapfish website for lots more Father's Day gift ideas.