Today is the launch of the new ColleGGtibles by Spinmaster toys. Hatchimals were the most recent Xmas craze with stores selling out leaving many children disappointed.
Hatchimals Colleggtibles take the toy-line in a more collectible (and affordable) direction. These miniature eggs look like their larger counterparts but are about a tenth of the size.


They come in blind bags and multi packs. Each pack is a surprise as the toy can't be seen until it gets hatched.


Hatching the eggs differs from the larger Hatchimals. This time Izebella had to hatch them herself. This is done by rubbing the Purple heart spot on the egg until the top of the egg begins to soften and crap. It's really easy to do this and does not take too long.


And then! Surprise! Look what she found inside, just waiting to get out!


Each colleGGtible egg will contain one of these cute animal friend creatures and there are over 70 of them to collect at the moment. I'm sure many more will be introduced soon too.
With the eggs, also comes a collector map which shows the colleGGtibles world and all the landmarks.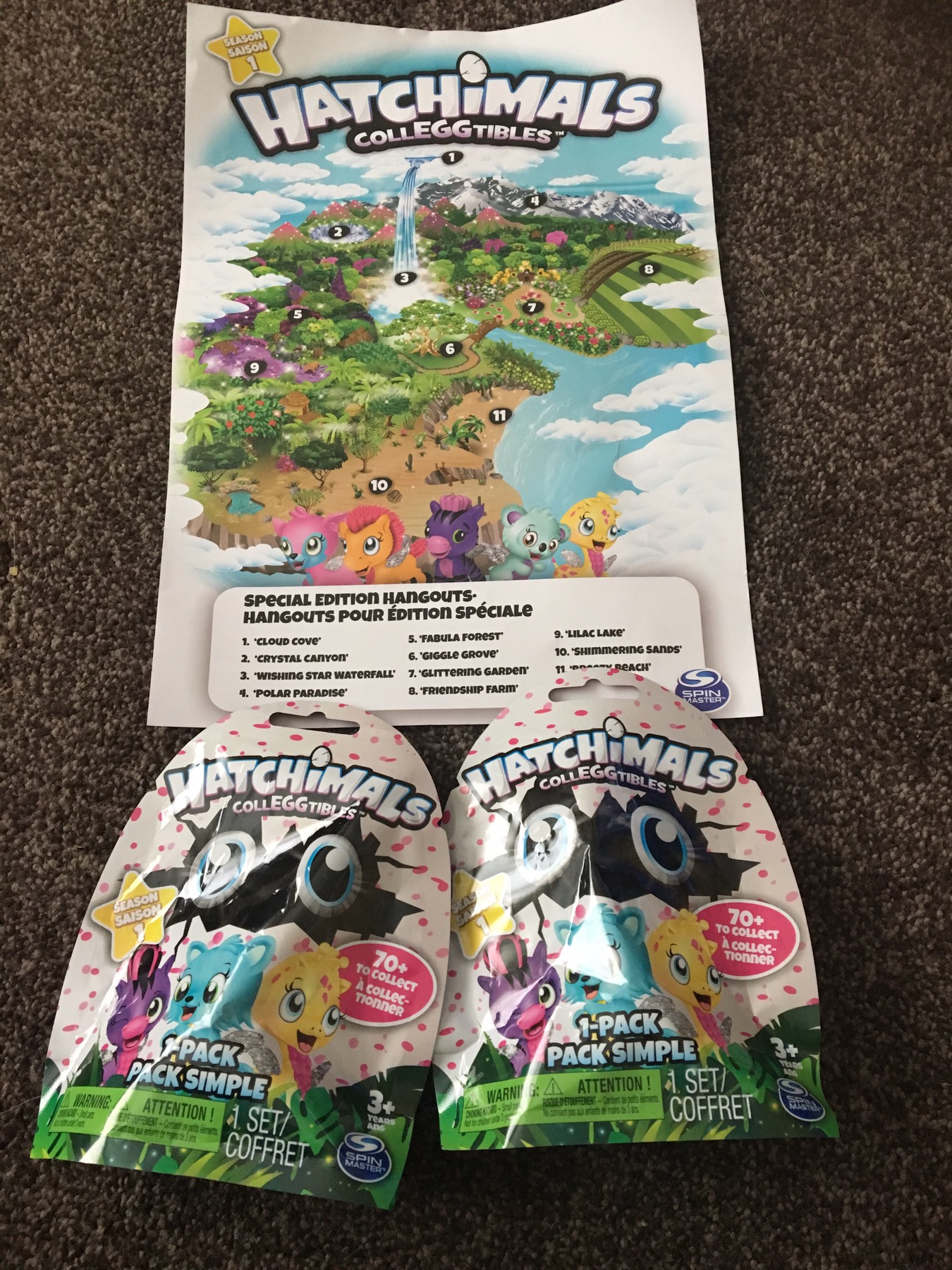 Each ColleGGtible belongs to a different set of families such as garden, fairy, ocean, river and children can place theirs on the correct area of the map.


Izebella has two characters to start her collection off. ColleGGtible packs start from just £2.99 and come with a 5+ years age recommendation.