I love my chocolate as many of you who read my blog regularly will already know.
I don't mind if it's dark, milk or white as I like them all. I also like different added flavourings and toppings. What I dislike is the often, limited selection of what goes in the bar. I mean I absolutely love sea salt flavouring and malt balls. I also love honeycomb and crushed biscuit, dried banana chips and so much more but there is no bar that contains a mixture of these together.
Well not until now at least!
Well you can imagine my surprise to hear of a company called Chocolat Chocolat who actually allow their customers to create their very own bars.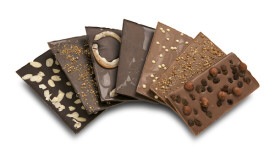 To start with there is the option of creating 1,2 or 3 bars and lucky me got 3. Then choose the type of chocolate like this.
Then choose the toppings of which you can have up to 3. There are suggested combinations just incase your stuck or cannot decide but I chose my own. There are so many toppings to choose from all split into categories to make it easier. Choose from nuts, confectionery, spices,herbs & flowers, and fruit. You can have wording too as a separate option.
The bars are then specially made to requirements and take a few days to arrive.
The bars all come wrapped and sealed in their own individual packets. On the back of each is a description of what toppings were chosen along with ingredients. A thank you tag is enclosed along with a card with the name of the person who created the bars.
I was very impressed with the size of these bars. When I think of chocolate bars I imagine thin sticks of chocolate in a plastic wrapper. These are more like thick chocolate slabs.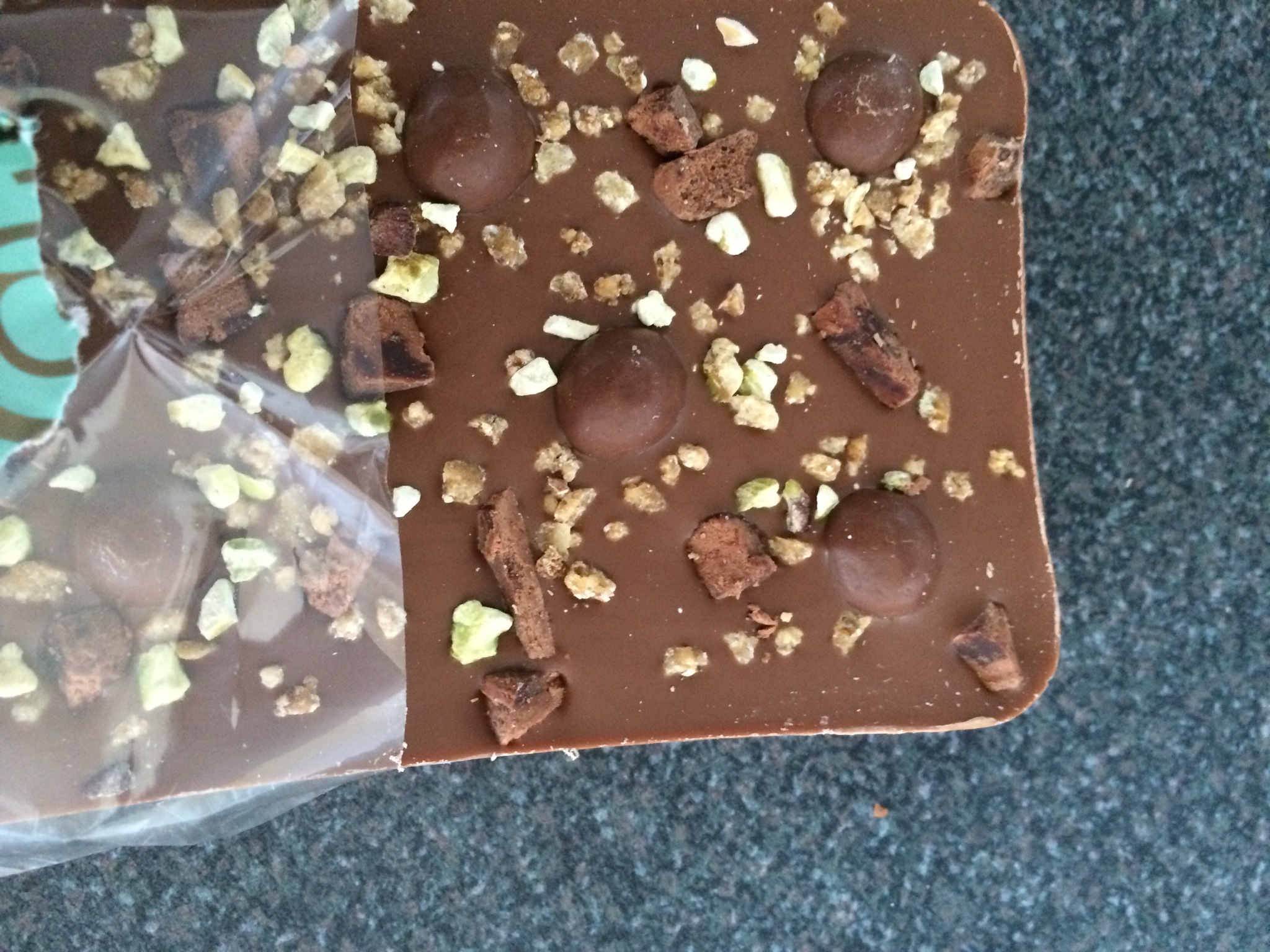 I chose a milk, white and caramel bar. Each one with different toppings which are my favourites. The white one had the sea salt along with crushed amaretti biscuit and gold leaf which was a really unusual but delicious combination.
The milk and caramel bars had combinations of malt balls, honeycomb, banana chips, nuts and a few more toppings on (can't remember as I ate them too quickly).
All the bars were delicious and were gone within 2 days. Greedy mummy ate them all ha.
This is a great idea. There is nothing worse than getting chocolates containing flavours or toppings I dislike and in my case that's usually mint, Turkish delight or coffee. With these bars you never again have to risk biting into some nasty flavour as you pick exactly what goes into it.
The bars cost £5.95 per one bar and it works out cheaper if you buy 3 at £14.95.
http://www.chocolatchocolat.co.uk