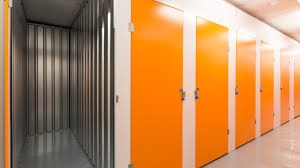 It can be hard to know when you need a personal storage unit. Some people tell themselves they can live in a mess for a while longer and put off stashing away key belongings elsewhere.
Still, the time to take action is now. After all, you won't be alone when decluttering your home, and making progress may even be something of a therapeutic experience. There are numerous ways you can benefit here.
Personal storage units can contribute a great deal toward your tidiness goals. Still, you may be hesitant over using a professional service. Here are some reasons not to be.
Having Greater Flexibility
There are many good reasons to use personal storage. Fortunately, the owners of these units are often accommodating and tailor their services in line with your needs.
Companies like Safestore offer a range of storage options for you to benefit from. A variety of sizes are affordably available for a variety of purposes. There's moving house storage, life event storage, and furniture storage. You can also use their services for renovations or to store the belongings of university-aged children of yours.
Try not to feel backed into a corner. Regardless of your needs, there's always an answer to them, thanks to companies like Safetore. Browse their onslaught of positive customer reviews if you need additional assurances and be confident in working with them.
Improves Your Health
Nobody likes an unkempt home. However, you may underestimate the extent to which feelings of discontent can grow.
There's growing evidence that untidiness can affect your mental and emotional well-being. In-depth studies have shown that clutter can raise the cortisol stress hormone, exposing you to conflicting stimuli in your brain and subsequent over-stimulation. Chronically high levels of cortisol can cause anxiety, depression, and sleep disruption.
Of course, nothing is more important than your well-being. If many of these feelings come back to untidiness, then it's important to take a cleaning routine seriously. Think of those you live with also, whether they're family members or housemates. Keeping your home in good order may boost their moods also, so use a personal storage unit to free up space and keep everyone happy.
Frees Up Your Mind
Using a personal storage unit to stash away your goods will improve your mental well-being. Still, that can just be the start, with your mind now free to pursue other things.
Left to get out of hand, a lack of space in your home can be an all-consuming thing. Your home is supposed to be the place where you relax and unwind, but if all you have ahead of you is chores, it'll soon become all you think about.
Instead, the old saying is true; out of sight, out of mind. Belongings that you do not treasure, but do not wish to be forever rid of, can be put away until such a time you need them. From there, you can streamline your lifestyle, be free of distractions, and generally make life easier for yourself.
Impresses Guests
Homes with lots of space tend to look nicer. It may make everything a bit easier should you ever welcome guests.
A well-presented home reflects positively on you as a person. It speaks to enviable traits about yourself, such as your work ethic, your attention to detail, and even your level of self-respect. People will be impressed by this, which will work in your favour if you're hosting colleagues or enjoying the company of loved ones.
In these circumstances, personal storage units can be something of a hidden tool in your arsenal too. Some homes can look so immaculate that it becomes clear the person is trying very hard to impress. One look at a chaotic storage cupboard can shatter that illusion of competence. However, a personal storage unit is far away, meaning your efficiency can be an enticing mystery to others.