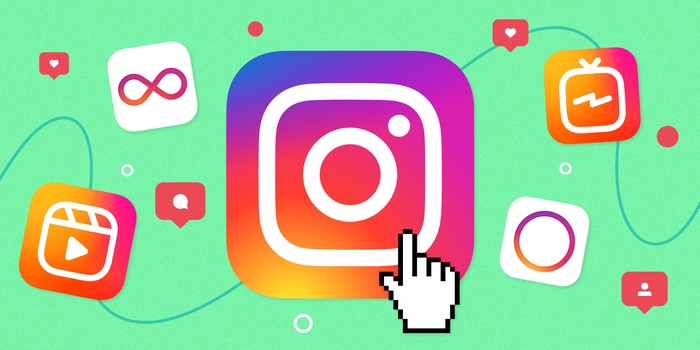 Instagram is one of the most loved platforms among youth to share photos, videos, or other content. The users have access to several filters and effects to edit their photos and videos. But becoming famous is not just about filters or attractive pictures. Of course, for the best interaction with people and to make your profile attractive one needs to know how to change background on Instagram story, and how to add multiple photos to Instagram story, however, remember that being famous and becoming famous is not the same. You need to put some work in yourself and make use of the tips we have found for you.
Below are some useful tips for becoming Instagram famous.
1. Display picture
If you are using your Instagram account for yourself, you should strongly give emphasis to a generous display picture. Post your clear, recognizable, decent photo as a display picture instead of putting a logo to leave an effective impact on your viewers. Because when anyone will click on your story, view your post, or visit your profile, the first thing they will look upon is your display picture.
2. Know what your followers want
If you are not getting the expected fame even after posting content consistently, then you have to research the preference of your followers. For better engagement, you need to post content after considering the choices of your followers. How can you find out their choices? Following are ways:-
Look into likes and comments below your post
Check how many people repost your content
Interact more with your audience by going live
3. Focus on the quality of content
The quality of photos and video should be pre-eminent. If you are posting pictures, make sure that that image should be easily understandable and explicit. The study of the Georgia Institute of Technology and Yahoo Labs has shown that people posting pictures with their faces likely to have 38% more chances to get their pictures liked. Shoot your video with the best quality camera and emphasize audio quality. If you are doing all of this and this is still not reflected in your likes, you may wish to look into the best site to buy Instagram likes as a way to increase your reach and encourage an organic following who, hopefully, will engage with your content.
4. Put an engrossing bio
After viewing your profile, the second thing people will observe is Instagram bio. The bio should be precise and truthful. Tell your viewers about yourself, your achievements, your occupations, etc., so that they would be able to show more interest in your profile.
5. Be cordial with your followers
Growthoid refers that the way you are interacting with your audience matters a lot. You need to maintain transparency and stay loyal to them. More number of followers doesn't mean better engagement. Your honesty strengthens your relationship with your followers. When you post any content, try to comment back so that people can realize that you are online and replying. It will encourage more people to interact with your post. You need to maintain consistency to meet the demands of the audience.
Conclusion
These were the most simple tips and tricks you can apply to grow your followers. Every person desires to be well recognized on Instagram. Many Instagram influencers are engaged in posting the synopsis of their activity. These influencers motivate other users to share their talents publicly with confidence. For better engagement with your viewers, you need to be realistic and representable. If your followers interact well with your content, then it can encourage new people to view and follow your profile.