With kids all over, it is easier to neglect yourself. During this pandemic, children are at home and a lot of focus is on them. It is during such times that it becomes very demanding being a mom. There is always a kid who needs a console or even toy picking. However, getting to have nice self-care days just for you is crucial. A healthy mom means a healthy family.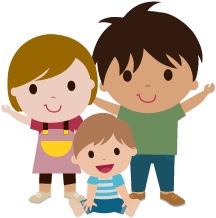 Handling kids and family can be crazy at times. It can overwhelm you and hinder your working out time. Nonetheless, thanks to most gym and yoga workout clubs opting to work virtually. As a Stay at home mom, making your health a priority is important. No matter how busy you are, incorporating some activities into your schedule ensures you reach your body goals, both health and fitness-wise.
Activities mommies can do at home to stay healthy
Being a stay at home mom is a hard task. It cannot be easy to keep up with exercise routines. Furthermore, after an exhausting day, it is the last thing to consider. However, engaging in a few activities to stay active is worth a shot. Here are the activities on how mommies can stay healthy at home.
1. Engaging in exercise workouts
Being a full-time mom comes with a lot of stress. It is time-consuming. Nevertheless, engaging in a few home exercises is extremely helpful in keeping in shape. You can include exercising with your kids. It can be pushups or even lifting dumbbells.
You can try doing squats while making dinner or waiting for food to heat up. They set the mood for your day, get your body moving and calm your anxiety.
2. Outdoor activities
Scheduling time to go outside for a bike ride with family or friends can be fun. Besides home exercise, going out to enjoy nature is a good way to get tranquil emotions. Generally, it is a good way to keep mentally fit. Furthermore, fresh air is therapeutic and does wonders for the body.
You need to enjoy this at least thrice a week. It brings relief to the body. Dealing with kids is exhaustive. A walk outside can burn calories and encourage your wellbeing.
3. Spending time with friends and relatives
While the pandemic makes it hard to see friends and relatives, it is good to keep them a priority. Having good friendships and relations helps keep stress levels at bay. You can drop kids at a friend to have time for yourself. Furthermore, spending time talking to friends is happy hours for you.
4. Playing with children
Engage in various activities with kids like running in the yard is helpful. Kids have a lot of games and you should let them choose what they want to play. Physical activities such as drawing and coloring, tug of war or pillow fights can be done together. Also, engaging with kids can lighten your dull day.
5. Meditation
Take time to have a warm bath or burn sage to uplift yourself. You can practice yoga with Breathing Deeply Inc or have a bubble bath.. It is a nice way to drain stress and manage anxiety. Find what perfectly works for you.
6. Online shopping
Coronavirus pandemic has brought a lot of things to a standstill. However, just by a click, you can do what you want. As a stay at home mom, you can do shopping online for all the items you need. Many homes don't have a gym. You can order dumbbells for your workouts.
Ease of shopping from online sites is to make your life easier. Furthermore, online coupons or discount codes such as a Macy's promo code will have you saving money, which could be otherwise wasted in the outside hassle of buying. Online shopping is easier for you to buy a specific item you need. You have a variety of things to choose.
The online world gives special offers so you can buy stuff in bulk. However, you have to find an original site to do the shopping. Also, shopping online provides value to your money. You can compare the prices of the stuff and go for what is pocket friendly.
Shopping online is ideal for stay at home moms, allowing them to get exclusive deals. You pick the best stuff from a range of products available.
Furthermore, many online shops give discounts on some of the stuff they sell. You can take advantage of these coupons to shop online. When you redeem them, they have the benefit of return. You have to check constantly to discover the promotional coupons for what you want. They are an ideal way greatly reducing your expenses.
Online coupons allow you to save on extra costs and get huge discounts on gym stuff or even in book orders. They are for purchasing a good in bulk and you don't have to go to stores repeatedly. Wait for the right time to grab a voucher coupon for what you want. Usually, they come at a discounted price.
You can also scout online for voucher codes on the different products to get stuff you want within your price range. Furthermore, you are entitled to a discount on various brands. It is placed below the item you want and applied to the final sum in the cart. You avoid paying a lot of money by timing when the sale season is low.
Wrap Up
As a stay home mum, kids take most of your time. Self-care should be part of your routine to ease your mind. A mom's life is filled with woeful time; thus, shopping online makes it possible to order goods at the comfort of your home.
The voucher coupons have super deals and offers, making it a lot easier to buy stuff. Moreover, you rarely get pocket burns and you can comfortably compare prices and pick the one that is well within your budget. You can get amazing voucher coupons when you click here.