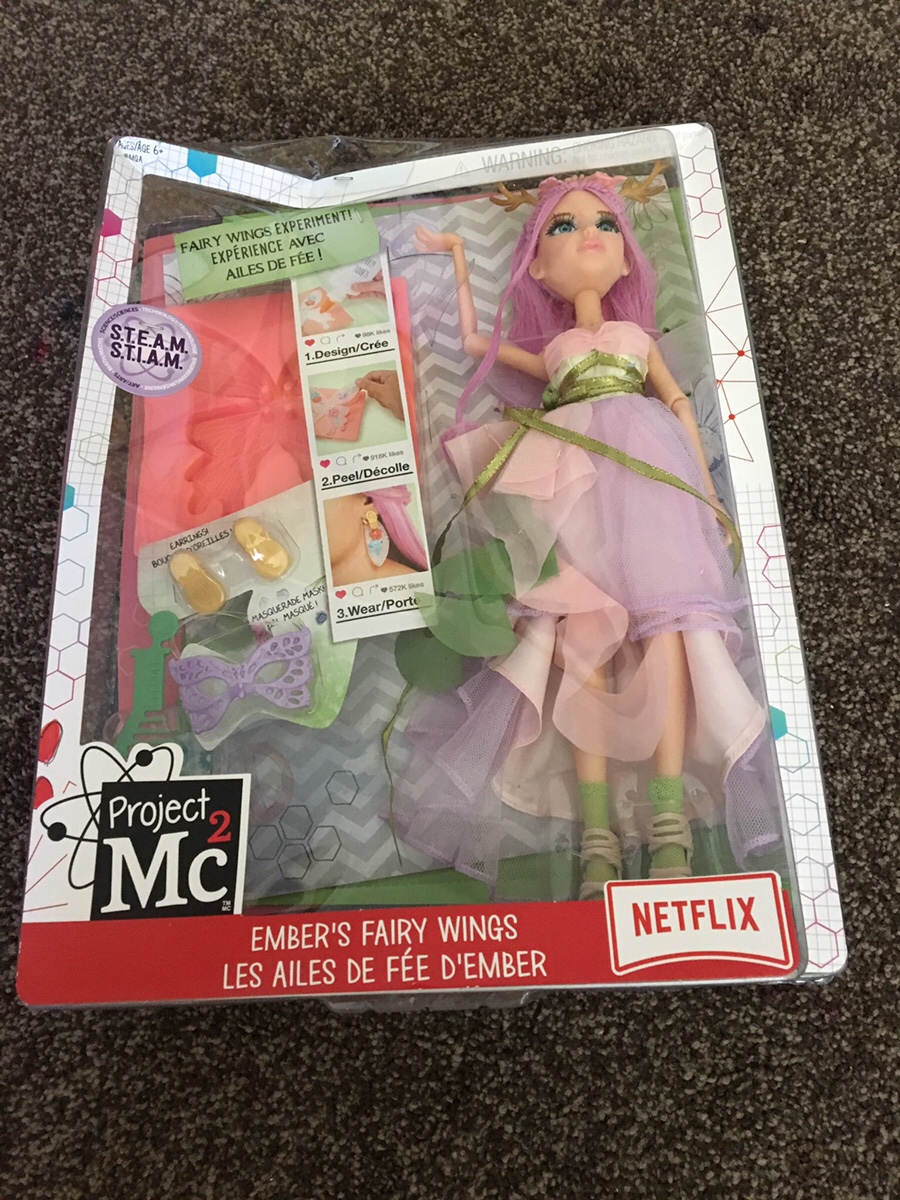 Age – 6+
We have all been fans of the Mc2 dolls and even watched a few episodes on Netflix of the Project Mc2 girls. It's all about science and creating things and experiments for girls. The dolls always come with an experiment of some sort.
These Mc2 dolls are different to our previous dolls, who seemed to be dressed in more modern and rock chic clothing. This new series of dolls comes dressed in fantasy style clothing like fairies. This is a very pretty doll.
However we have encountered a few issues with this doll. The main problem being that her legs come off far too easily. Yes they go back on with a plastic connection and a twist but eventually come off again which is really annoying. I do think the joints on these dolls could be made better to make them stay in place.
The experiment with this doll involves making extra wings or bits of jewellery. We did need our own materials for this and were just provided with the butterfly wings tray. To make them, we had to use glue, the sort of safe glue used in schools, then add glitter and other things to jazz it up a bit.
This then needs to dry for about 48 hours and carefully peeled out. Therefore it's a messy one.
The Project Mc2 dolls are available in most UK toy stores.