Don't you just love the novelty fun Christmas gifts, the ones that bring back memories from years gone by or perhaps something so silly but we can't help but love it? Well Find me a Gift is full of those type of gift ideas.
We all know that teens and some of us grown up kids at heart love the retro gadgets. Well how about one of these in the stocking for just £12.99.


This being a plug and play retro TV game console. Yes it's a console, it's tiny and all I needed to do was plug it in. You do need a television with the correct connectors or an adaptor if it doesn't have one .
For £12.99 I wasn't expecting much at all, definitely nothing like the PS4 and Xbox of today. It does beat a few similarities to the old Atari system.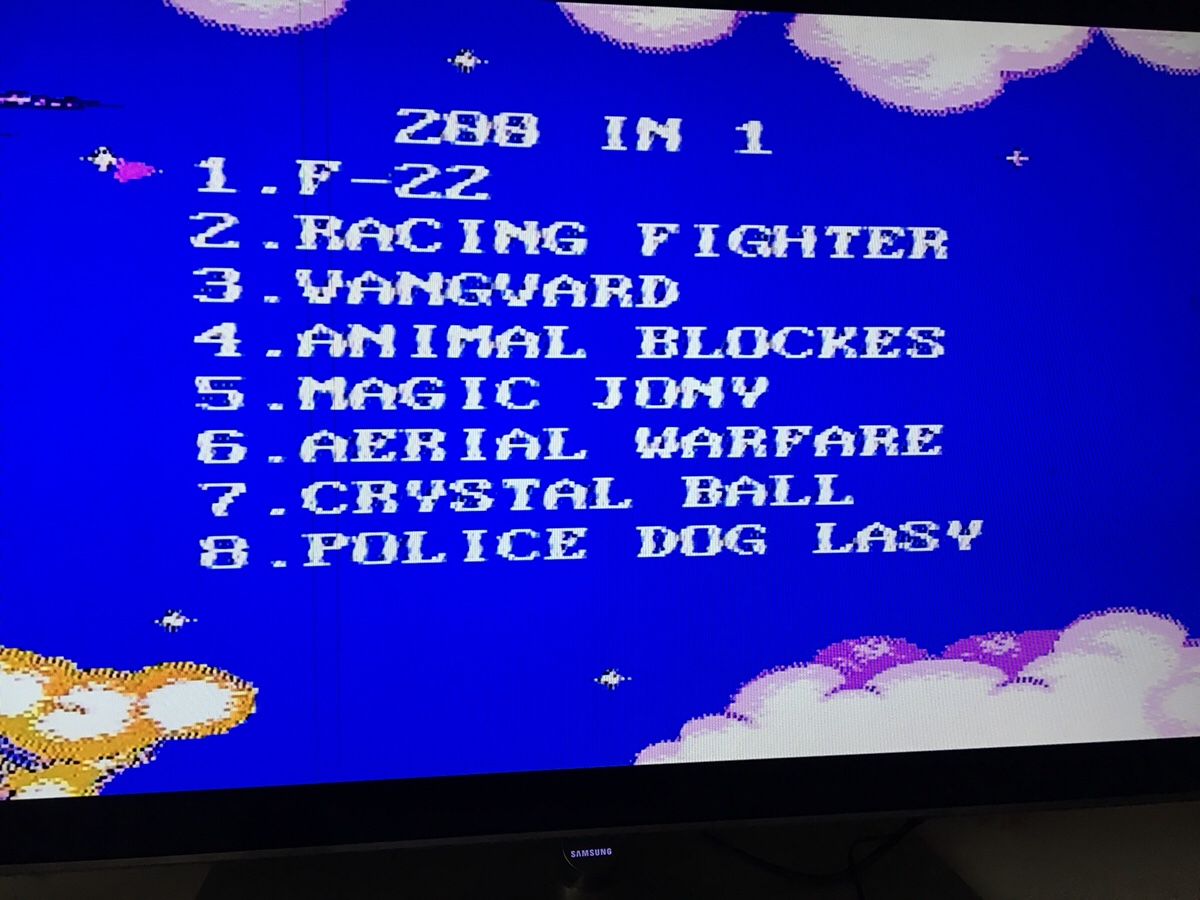 The main interface certainly resembles the old consoles of the 1980s, very basic and in menu form like the above. There are 200 games on this tiny system, some of them can be quite temperamental, again just like the old consoles.
This game here looks quite familiar!


Playing the games is done by the console. The plug in lead isn't huge so it does mean sitting close to the screen to play (no witless here). I don't think it would be much of a hit with teens as they all prefer the much faster consoles of today. I would say it's more for the big boys, Dads, granddads who want to relive their memories of old style gaming.
I think this next product is perhaps much more suited to a teenager.


Keeping with the whole retro and gaming theme. This is of course a Tetris light based on the old highly addictive Tetris game. I'd spend ages dropping blocks, trying to get to higher levels back in the day.
The light comes as seven individual coloured plastic blocks. They can be built up in multiple ways to make different patterns. The blue block is the base block providing the main charge to the rest. It comes with a mains adaptor.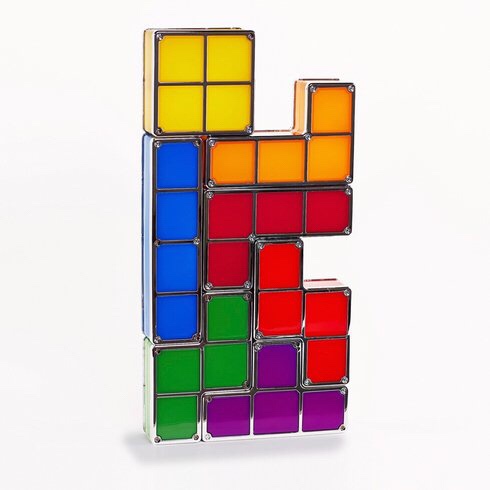 It's quite impressive at how the light works. Only one block is connected to the mains, yet when other coloured blocks are built up, each one of them also lights up. Then as each block is removed, the light instantly goes off.
The one negative I have is that the light is very light and easily knocked over. It's also tempting to play with it and constantly rearrange the lights. Tetris light costs £22.99.