The Oinkestra celebrations are almost here and Peppa pig will be celebrating a massive ten years on July 5th.
To celebrate this we were sent lots of goodies including table ware for a party and several musical instruments which we have been having fun making videos and more.
We are also giving away 3 goodie bags. The bags are full of some great toys from Nick Jr. Including a poster, soft toys, colouring book and crayons and some learning cards.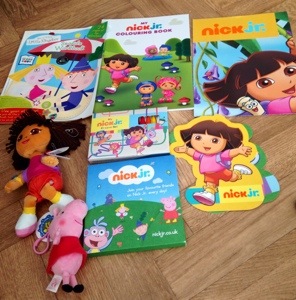 The competition for the goodie bags can be found on my Twitter page here
You simply follow and retweet to enter.
Good Luck
Win competitions at ThePrizeFinder.com – See more at: http://theprizefinder.com/content/nick-jr-goodie-bags-x-3#sthash.toKXO7VQ.dpuf
(T&CS competition ends July 5th. 3 winners contacted via twitter. UK ONLY)